Printable Feelings Chart With Coping Skills
"Great poster for my counselling office, but I also use it at home with my own kiddos. Just what I needed."
Lauren H.
Need help with big emotions?
One of the best ways to start teaching your toddler emotional regulation skills is by getting them to identify and label emotions. By building a vocabulary of feeling words, children become more aware of their own emotions. A feeling chart is an excellent way to teach about emotions. Print this feelings chart and hang it wherever makes sense (fridge, bedroom or save in your phone). Keep in mind that more visibility means more opportunities for learning!
This handout includes coping skills we can use to change our mood and behaviour when going through a difficult moment.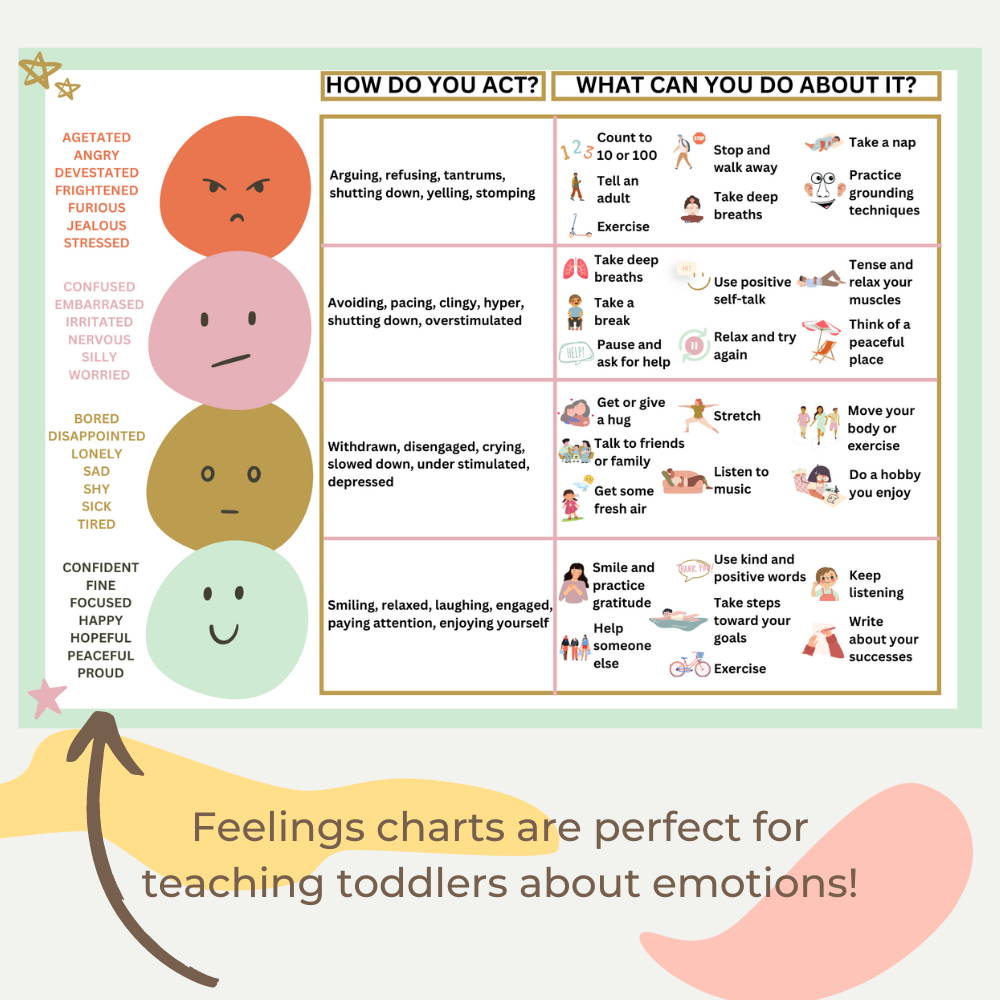 Research shows that learning about emotions has TONS of benefits.
Learning about emotions helps children build better emotional regulation skills (aka calm down skills), social-emotional skills, navigate peer relationships better, and develop better problem-solving skills.
► Refunds and Exchanges
Due to the nature of this digital product, there are no refunds available. But please contact me if you have any problems with your order or would like an alternative size.
► Item is a PDF file, 42 x 29.7cm (A3) paper size - Landscape Orientation