Regular price
Sale price
€31,95 EUR
Unit price
per
Sale
Sold out
Protect Your Children And Don't Sacrifice The Style Of Your Home
With your little baby growing up curiosity grows. As a new parent, you have a lot to look out for when your toddler gets busy and things turn wild in your home. That is where Peachy + Pear Magnetic Cabinet Locks come in. Our priority is keeping our children safe and things neat and orderly.

With the Peachy + Pear Magnetic Cabinet Locks, we won't let curious little fingers pry into cabinets on our watch. We help parents to babyproof their homes with ease. You won't be sacrificing the quality and style of your home.
Benefits
Protect Your Children - Children are not able to reach dangerous things inside drawers or cabinets, guarantee your children's safety without keeping a constant eye on them.

Easy Installation - Comes with an installation cradle, so you can easily install them. No drill and screw required, which means NO damage on your furniture.

Not an Eyesore - Without drilling holes or screws, the 3M adhesive tape will work. Locks are installed inside cabinets or drawers, completely invisible from the outside, guarantee your furniture's original beauty.

Magnetic Lock System- Unique magnetic keys design, you can stick keys on the furniture in case of lost. If you lost the keys, other strong magnets can open the lock as well.

12 Locks and 3 Keys - Install them on every cabinet, drawer and etc, give your children more safety and yourself peace of mind. 100% Satisfaction Guarantee provided. Please Purchase From "DUAN-AU" Store for The Higher Quality, Faster Shipping & Better Service.
Note
1. Doors, cabinets and drawers which are thicker than 1.2" or with metal are NOT RECOMMENDED!
2. Please clean up and dry the surface before installation.
3. Before installing the lock, make sure it's aligned with the latch.
4. Please wait for 24 hours before using, and the 3M tape will be firmer.
5. Please put the keys out of kids' sight.

What's Included
16 or 8 x Magnetic Locks
4 or 2 Magnetic Keys
The adhesive is included on each lock
Shipping & Returns

Shipping Policy

I just placed an order, which will it ship?

Please allow 2-4 days of processing time from the date of your order. Due to the Coronavirus, processing times may take up to 5 days in some cases.

How long is the shipping time?

All orders will be shipped via Yun Express and USPS.

Average transit times to the United States: 3-16 business days*
Average transit times to the United Kingdom: 3-16 business days*
Average transit times to Australia: 7-16 business days*
Average transit times to New Zealand: 7-16 business days*
Average transit times to Europe: 4-16 business days*
Average transit times to Canada: 4-16 business days*

Please note:

We are constantly working to provide the best experience for you, our customers.

* Due to the ongoing health crisis in the world, COVID-19, some customers are experiencing or will experience delays in shipping times.

We ship from our partnered warehouses and factories located in United States, United Kingdom, Canada, Australia and China. Please expect your items to be shipped separately (if you order more than one item) as different factories specialise in various areas of manufacturing.

There are circumstances that are out of our control (natural disasters, holidays, weather etc) that may cause shipping postponements. While most packages will arrive on time, there may be circumstances and delays that our carriers may experience. For this reason we do not guarantee the exact delivery time; the delivery issue is the responsibility of the shipping company. 

All international orders may incur customs fees and additional fees.

Will I receive a tracking number?

We provide tracking for all our orders once the product has shipped. When you receive your tracking number, if you need help tracking your order you can contact us at hello@peachyandpear.com. Or tracking your order here.

Can I cancel my order?

You are able to cancel your order with no penalty. You must cancel your order 24 hours after creating it for the cancellation to be applied. If the item has already shipped, please email hello@peachyandpear.com with the subject line "CANCEL".

I have entered an incorrect address.

If you have misspelt or auto-filled your address incorrectly, simply reply to your order confirmation email and give us the correct information. Please notify us immediately at hello@peachyandpear.com. If the address in wrong, we can amend within 24 hours.

My item arrived damaged.

We do ship every item with double packaging and extra padding. Despite this, our customers report that around 1 in 1000 products arrive damaged due to mail service mistreatment. Please, always refuse the package if you see damage on it and file a complaint with the courier directly. It will be re-shipped back to us and we will happily re-ship another one.

If you do accept the package please contact us with:
- Your order number; and
- A picture of the damaged package/product

Once received, we will be happy to send out another at no cost. 

Changes Request

If you need to make changes to your order, please email us within 1 hour of placing your order and we will be happy to make the required changes. Unfortunately, if your order has already been shipped we will not be able to change it. Please make sure you have ordered the correct variant to avoid disappointment. 

Lost Package

If you or Peachy + Pear are concerned your package is lost, it is our advise to contact your local post office and quote your tracking number. Please obtain a written statement from the local post office/courier that your package is lost and lodge a complaint with them. Once the statement is provided to Peachy + Pear from the courier it will be determined on a case by case basis whether a refund of a replacement is warranted. 

I have a question that wasn't answered, can you please help?

If we still haven't managed to answer your question, please feel free to contact us at hello@peachyandpear.com and we will do our best to reply within 48 hours. 

**Some products might be shipped out separately and arrive at different times as we have various warehouses in different locations.**

Depending on the volume of orders we are receiving, your shipment may take longer than usual. Rest assured, we are working hard to get everything out ASAP. We know it may be frustrating to wait longer than expected for your order, but the one thing we don't want to do is to sacrifice the quality of our products. We appreciate your understanding. 

**Please note that all cancellations are subject to a 20% cancellation and restocking fee, because we immediately begin our fulfilment process.**
Share
View full details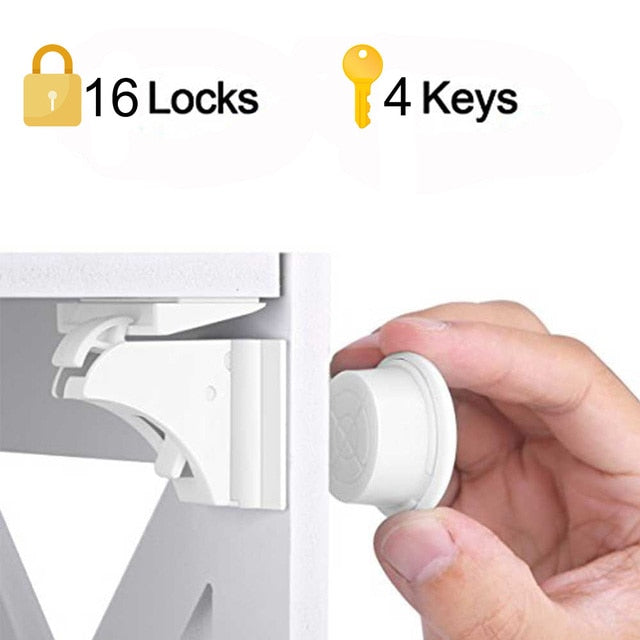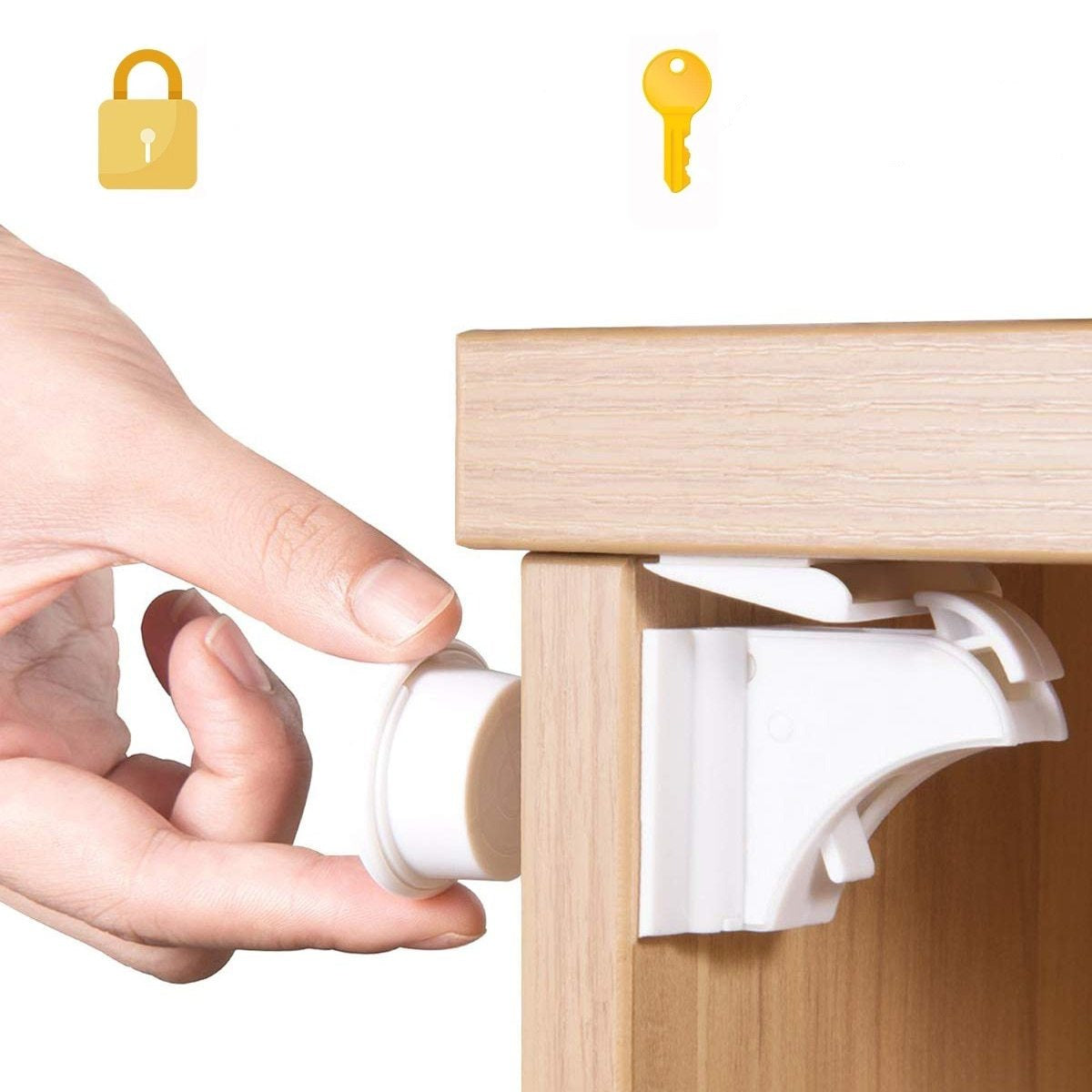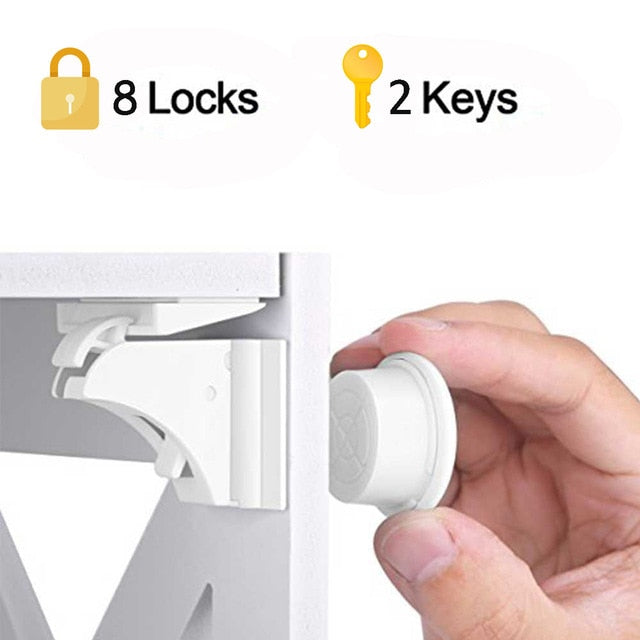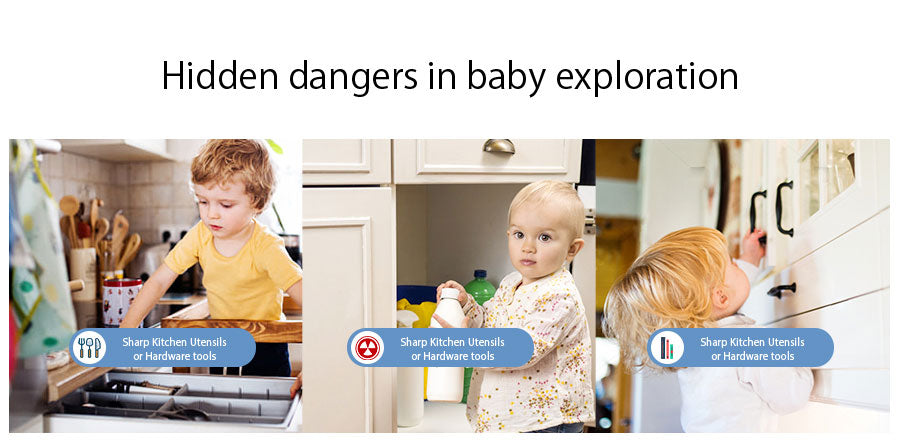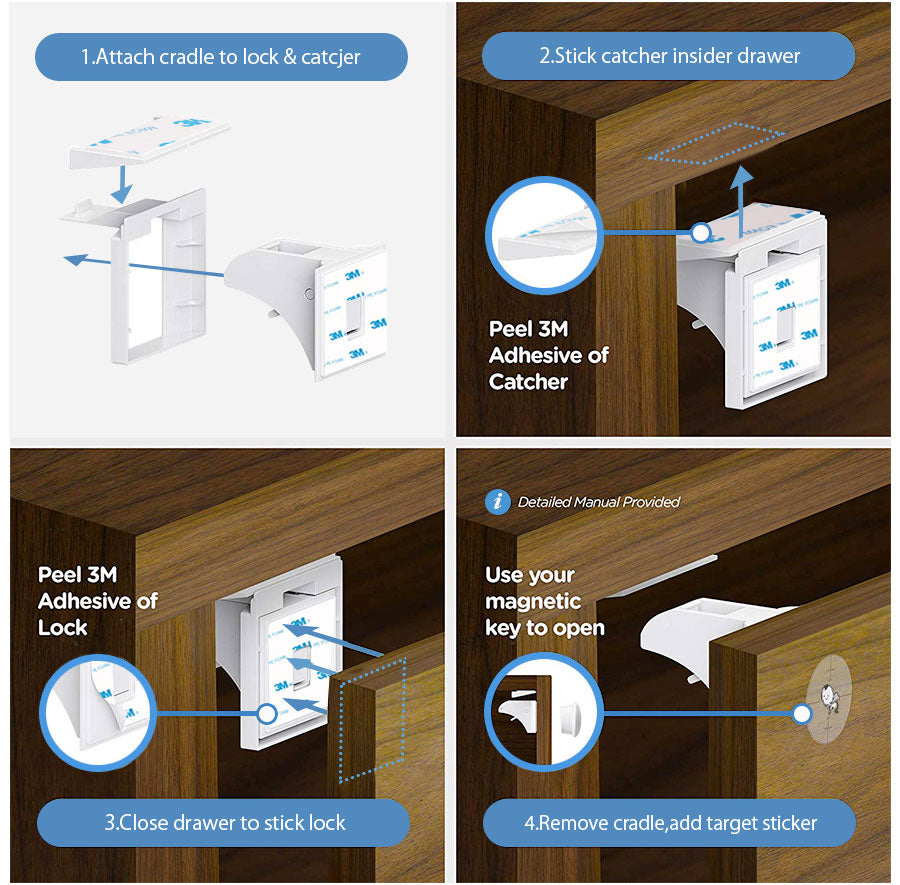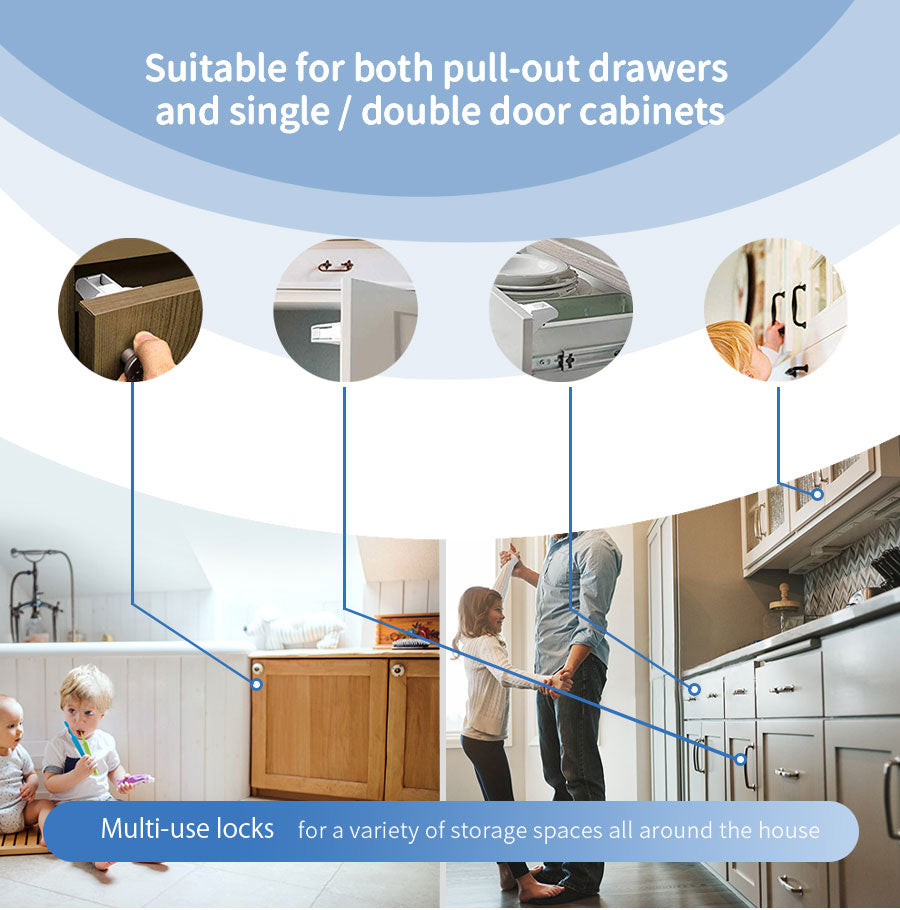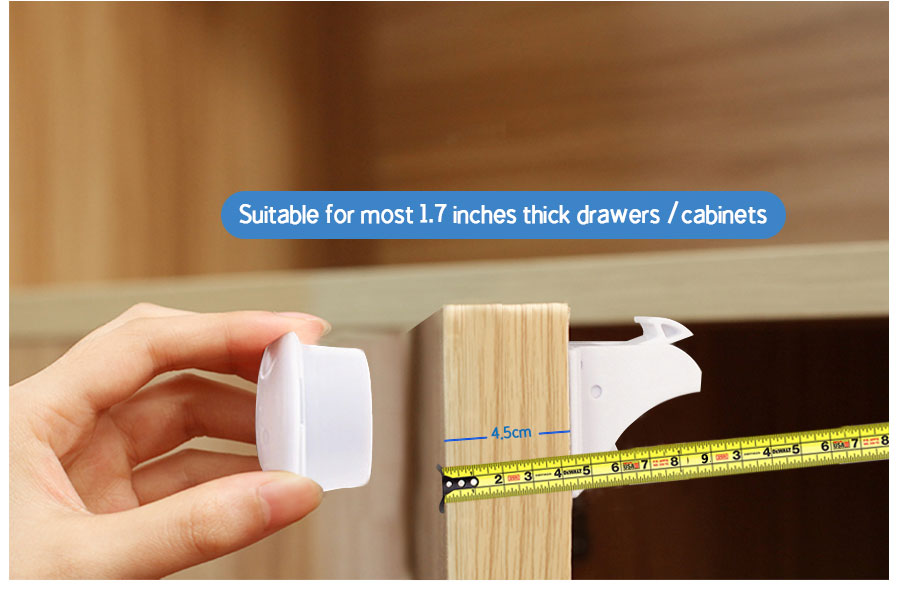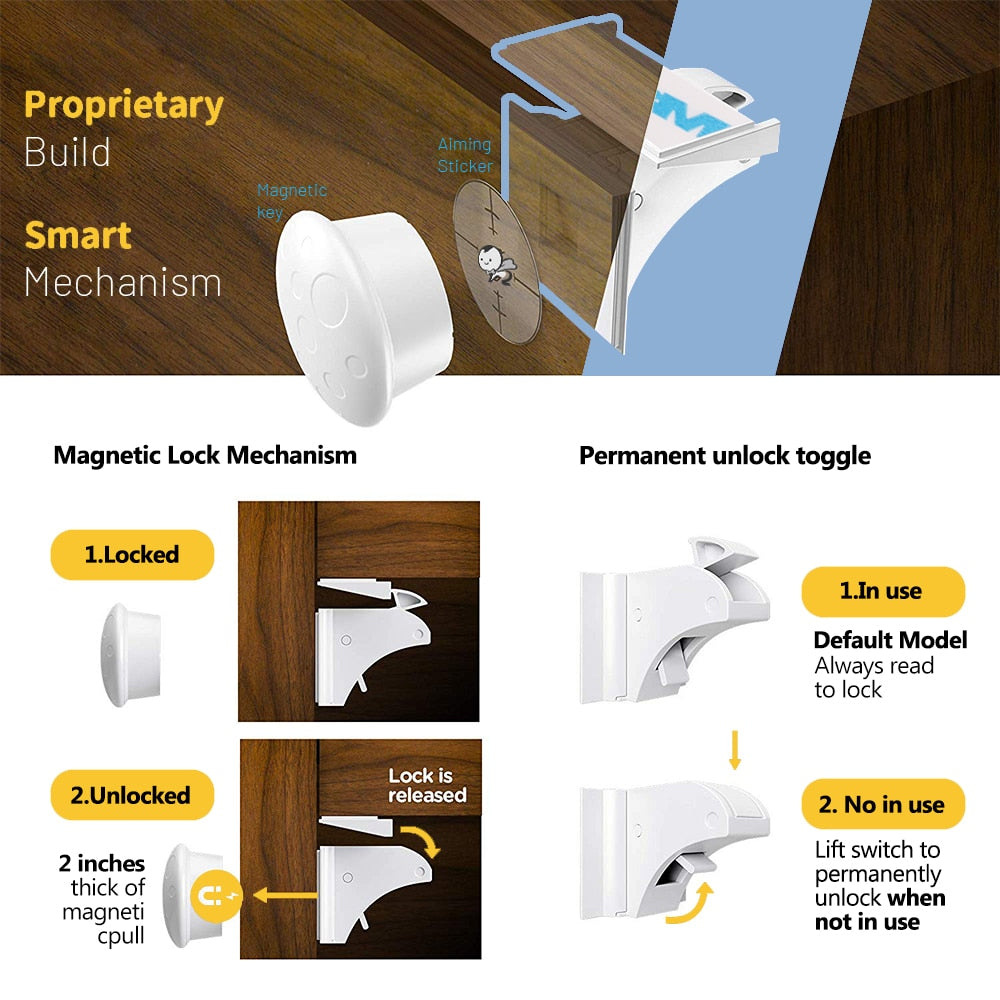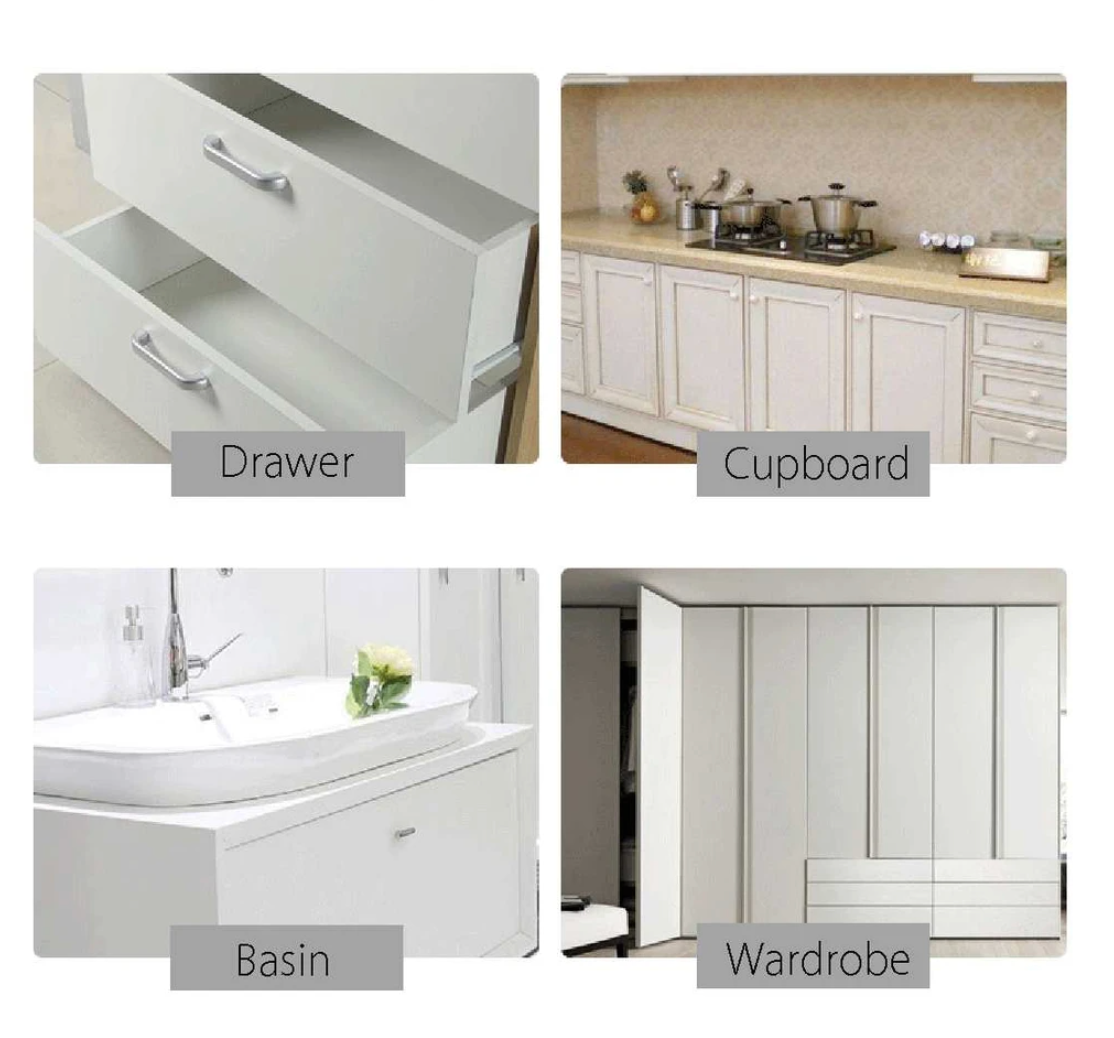 These are great! Best decision! Saves me so much time now that my baby can't make messes in the cabinets!
These are great! Best decision! Saves me so much time now that my baby can't make messes in the cabinets!